Want to know what kind of media Lucky Dog Cuisine has been featured in for our dog food delivery services? Here is a sample below:
Toronto Life
Dog Food Delivery Services
Although it was just a quick shout-out, our mention in December's issue of Toronto Life was a great way for us to end a wonderful year. If you peek about in the gift guide section of the magazine, you'll see that our dog food delivery services were recommended as a subscription gift for pet lovers. It means a great deal to us to be recognized by such an iconic Toronto publication. A big "Thank You" goes to our friend, Bronwen Jervis, who has helped and supported us. I'm sure the staffers at Toronto Life will miss her as she moves on to new endeavours. If you still want to see us in the magazine, take a peak online here.
Inc. Magazine
Homemade Dog Food Delivery
For something a little different, Inc. Magazine interviewed Dr Elenbaas and myself to see what it's like to run a homemade dog food delivery business when you're mother and daughter. This was all done in honor of Mother's Day.
http://www.inc.com/minda-zetlin/could-you-run-a-business-with-your-mother.html
Exceptional People Magazine

Dr. Janice Elenbaas
My mom, Dr Janice Elenbaas, was so impressive that the good folks at the magazine decided to put her and Molly on the cover of the March/April 2014 issue. Inside, you'll find a great interview with the both of us.
http://www.exceptionalmag.com/dr-janice-elenbaas/
Dog Fancy Magazine
Gourmet Chef for Dog Food Delivery Services
For the March 2014 issue, a special article by animal crusader Nikki Mustaki, features Dr Elenbaas as one of the top gourmet chefs for dog food delivery services.
Dogsized
Is your dog stylish and urban? If so (and even if not), then check out this      wonderful review that the website gave us!
http://dogsized.com/lucky-dog-cuisine/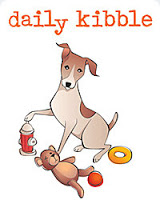 The Daily Kibble
An online resource that features the latest and greatest in the pet world. They gave us a great review on March 28, 2014.